ABOUT US
The "All Stars" were born when good friend Peter asked me to play at his Birthday party – my regular band weren't available so I hand-picked a group of musicians who I knew had the experience to come up with the goods and 'get in the groove'. It was a great night, Peter loved it and I had a fantastic reaction from the other party-goers.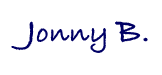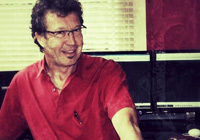 Jonny B : Guitar/Vocals
I've played in bands for many years at prestigious venues from Mezzo, in Soho to BAFTA, in Piccadilly. Savoy and Hyde Park Hotels, to Danesfield House in Henley. The Inns of Court, to Bisley. Clients: Merck Pharma, Sanofi Pasteur, British Heart Foundation, Dupont, Moor Hall Cookham, Weddings & Special Birthday Celebrations.
Recent Bands:
'Living Large' – function band
'Executive Hendrix!' Sound-a-like tribute band
'The Glamsters' – 70's glam rock band
As a Professional Sound Engineer: Katrina & The Waves , Odyssey, Stranglers, ABC, to name a few..
Have a nasty habit of going out into the audience and standing on tables whilst playing!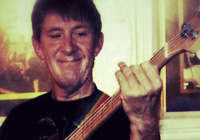 Steve ('Slapstick') Sculpher : Bass Guitar
Have known Steve a long time in the locale of Windsor, we both remember the famous Monday band-nights in 'Crosses Corner'.. Has backed everyone from Sonja Kristina's Curved Air to Nookie Bear!
Steve says:-'I've been in the pits in a number of Musicals'- say no more!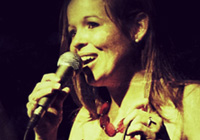 Laura Bollè: Lead Vocals
Laura was on vocals for "Living Large" at a James Bond 007 themed Ball, I was struck by her sweet style and personality. She graduated as Student of the Year at Vocal Tech Contemporary Music School in 2002, has sung in venues from Ronnie Scotts to the NEC Birmingham. Taught singing to 80 children a week at Stagecoach theatre school, in Reading.
Djinn her band at University used to busk for their tea in Canterbury City and make enough for lunch the next day -Way to go girl!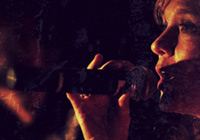 Lisa Peace : Lead Vocals
'All the way from the West End stage for you tonight'
First met the lovely Lisa 'depping' in a previous band, was impressed by her performance and her legs! From West End Stage productions to East Enders; Acting & Singing. T-Mobile TV commercial. Just Jack's music video opposite James Nesbitt.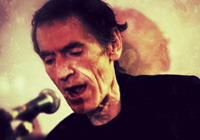 Lawrie Wright : Keyboards/Vocals
I first met musical multitasker Lol at Mezzo in Soho in 2002 when I was running the sound system and he was playing with the 'Soul Immigrants'.
Lol, recently awarded his gold watch for thirty years of playing Disco Inferno says;-'I am old enough to know better'.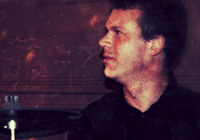 Rupert Chandler : Drums
Classically trained, suave and sophisticated, but his most memorable musical experience was playing with the 'Essex Youth Jazz Orchestra' on Clacton Pier when the wind carried his sheet music into the Sea -
He was literally blown away by the experience!
Band Photography: John Lacey (johnlaceyphotography.com)
Rob MacFarlane (www.macfarlanefilm.com)